Labor Credit Union 2023Q3 Highlights from the CEO
Posted: October 1, 2023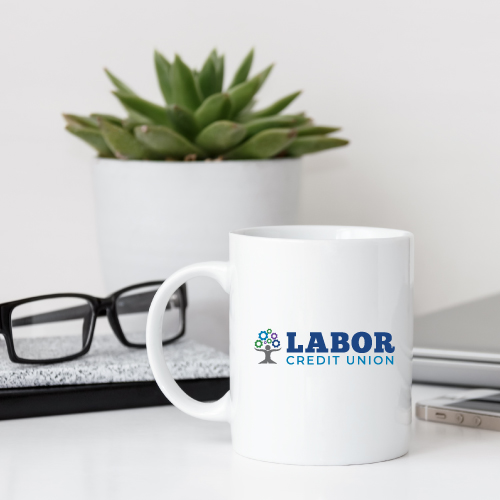 October 2023
Dear Valued Member of Labor Credit Union:
As the calendar on 2023 has turned to October, many of us are already thinking about the holiday season that will be here before we can say "holiday season". This time of year is meant to be joyous, celebratory, and filled with hope and optimism. However, for many, it can be stressful. Let your credit union help ease that stress!
Here are just a few ways that your credit union can help reduce some of your stress this holiday season:
1) Let us help reduce (or skip!) your monthly payments.
Your credit union has fought hard against the pressures of 2023, keeping our operating costs down so that we can afford to provide you with the most competitive financing rates out there. We may not be able to beat the monthly payment on your Student Loan, but chances are if you have a vehicle, credit card, or other loan payment out there with another lender – we can reduce your monthly payments and
help free up room in your budget for that "new" Student Loan payment or for that holiday season that is coming up.
When you refinance your auto loan with Labor CU, not only will we work to reduce your monthly payment,but you can take advantage of no payments for up to 60 days! If you currently have your loan with Labor CU (wise choice!), then you may be able to take advantage of our skip‐a‐payment option to help get you through this season as well!
2) Holiday Loans are available.
Each year we offer Holiday loans to help members through the season. These loans are a popular resource for our members each year, offering loans up to $1,200 with repayment terms over a 12‐month period. They are a great way to help pay for extra holiday bills, cover those holiday gift spending needs, or provide you with funds for a winter get‐away. These loans are subject to our credit review requirements.
3) Guard You Against Fraud
Fraud is an ever‐constant threat, and as consumers we are constantly under attack (haven't we all received those suspicious texts that say, "there seems to be a problem with your Netflix payment, click here to avoid disruption of service!"). Payment scams and ID theft are rampant. Keep up to date on common scams and fraud attempts by utilizing our Knowledge Center resource page. On this site, you can arm yourself with information on how to guard against fraud, and if you happen to find yourself a victim of ID Theft, utilize our ID Theft remediation service (free to our members!) offered through NXG Strategies.
If you suspect your account or your finances have become compromised or you are being scammed, make sure you call us and talk to our Financial Wellness Advisors to that we can help you avoid becoming a victim this holiday season!
4) Labor Community Foundation
The holiday season is also the time of year when charitable organizations ramp up their efforts to earn your generosity. Deciding who to help support can be overwhelming as well. As I mentioned in my last quarterly update, your credit union has launched a charitable foundation, which is a registered 501(c)(3) organization with the Internal Revenue Service, that will be used to raise funds to further advance the
Labor movement and all those who participate, engage, or support the movement, as well as promote financial literacy and well‐being for all.
In September, we launched a virtual fundraising effort to support high school students who attend HD Woodson (Washington DC) and attend their NAF Career Academies. These students are pursuing advanced curriculums in Engineering, Information Technology, and Finance, and they can use your support! If you are going to support a charitable organization this year, I'm asking for your help in supporting your credit union's Foundation to help provide these ambitious students with the support they need to become our future leaders. You can help support this effort by donating through Labor Community Foundation Fundraising Campaigns.
All donations are tax‐deductible, and the funds are kept here at the credit union and managed by the credit union, so you can feel confident that they are secure and will be used for the purposes intended.
It's my wish for all of you to have a happy and joyous holiday season as the end of 2023 approaches. Together, with your support, our credit union is strong and healthy. With 8,200 members strong we are growing stronger every day. The more you use your credit union, the more value you will get back. Thank you for partnering with us on your journey to financial well‐being.
Sincerely,
Thomas Domingue
President/CEO
Labor CU