Labor Credit Union Successfully Launches New Website and Completes Rebranding Initiatives with Multiple Award Wins
Posted: September 7, 2023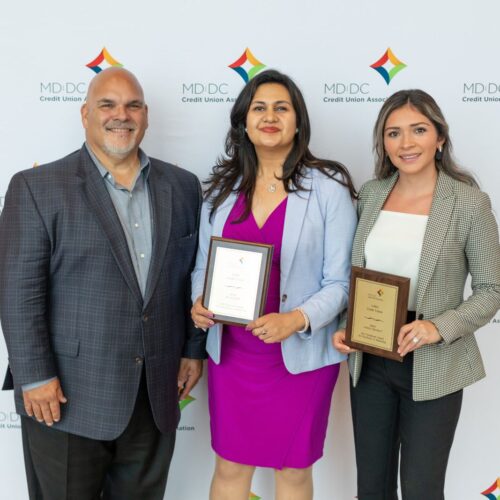 Rebrand Completion
Washington, DC – Labor Credit Union, a leading financial institution dedicated to serving its members, proudly announces the successful launch of its new website and the completion of its comprehensive rebranding efforts. During this transformative journey, Labor Credit Union has been honored with multiple prestigious awards, solidifying its commitment to excellence and innovation.
Labor Credit Union's tireless efforts have earned DOUBLE accolades with the CUNA Diamond Awards, applauding the originality and strategy fueling the new Logo Design and Non-commercial Video. Both stand as emblems of Labor Credit Union's enduring promise to its community.
But the accolades don't stop there. The MDDC Credit Union Association, during its esteemed Connect Conference, honored our marketing mavens with two Marketing Excellence Awards. These awards are a salute to our team's unparalleled creativity, groundbreaking strategies, and consistent drive to amplify our brand's voice.
CFO Hina Khalid reflects on the journey: " We are immensely proud of our rebranding journey, which has been centered around elevating our members' experience and reflecting our core values. These awards are a testament to the dedication and hard work of our entire team and our unwavering commitment to providing exceptional financial services to our members."
The rebranding initiative undertaken by Labor Credit Union aimed to modernize its image, enhance member experience, and reinforce its dedication to serving the Labor Movement. The meticulous process involved extensive research, insightful consultations with BC Consulting, and creative collaboration among the marketing team.
The successful rebranding and award-winning initiatives demonstrate Labor Credit Union's forward-thinking approach and determination to stay ahead in an ever-evolving financial landscape. As the credit union continues to thrive, it remains steadfast in its mission to serve its members and the community with the utmost integrity and dedication.
MD DC Credit Union Association ,CU Today, CU Insight
For media inquiries and more information, please contact: [email protected]