Financial Future Fundraiser
Posted: September 1, 2023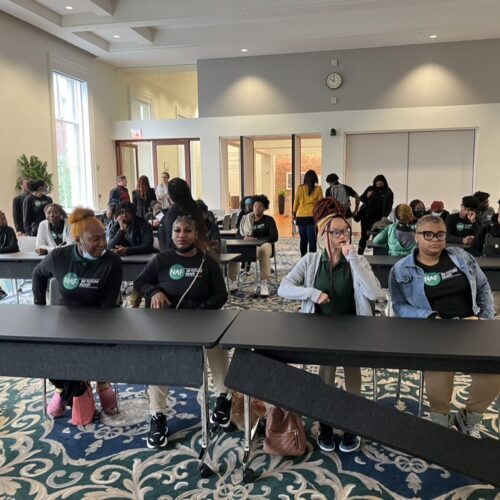 Virtual Event
The Labor Community Foundation is excited to extend an invitation to our upcoming virtual event, the "Financial Future Fundraiser." We are proud to partner with HD Woodson High School's NAF Career Academies to pave the way for students to establish successful careers in Engineering, Information Technology, and Finance.
Event Details: 
Date: Labor Day Weekend Location: Online – Donate from the comfort of your home!
During this special event, we are coming together to make a difference in the lives of these young students. Your participation is a step towards transforming their futures and contributing to a brighter tomorrow for our community.
Why Your Contribution Matters:  Every contribution, no matter the size, plays a vital role. By supporting the "Financial Future Fundraiser," you are directly empowering these budding talents on their journey to success. Together, we can provide the resources and opportunities needed for students to thrive in fields that matter – Engineering, Information Technology, and Finance.
Empower Young Minds:  With your generous donation, you become a part of their journey towards achieving their dreams. Your support is an investment in these students, who are destined to become the leaders and changemakers of tomorrow. Together, we can guide them towards brighter horizons and endless possibilities.
Our Goal:  We aim to raise $10,000, which will go towards providing scholarships and sponsorships for deserving students. These contributions will directly impact their education and open doors to a promising future.
Join Us Today:  Be a catalyst for change. Empower young minds and shape a brighter future for our community. Your participation in the "Financial Future Fundraiser" makes a lasting difference. Donate today and help us reach our goal!
To participate and donate, visit Laborfoundation.org. Let's come together and create a legacy of education, empowerment, and opportunity.
Thank you for being a part of this transformative journey.