Highlights from the CEO
Posted: March 31, 2023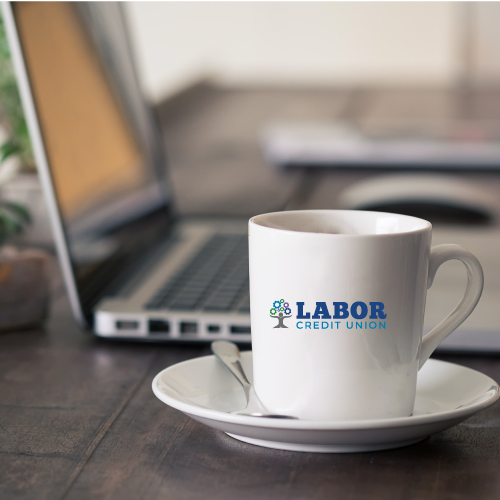 March 2023
Dear Valued Member of Labor Credit Union:
It seems like just yesterday we were celebrating the New Year, and yet here we are – already a quarter of the way through 2023! At the start of the year, there was a lot of talk about the high rate of inflation, and the impact of inflation is most certainly hitting your household.  This is where your credit union adds value that other financial institutions cannot.
The more that you use your credit union's products and services, the more you gain from the cooperative. An easy example of this is the way our Reward Checking account is designed. The more you use your Labor Credit Union debit card – the more interest you earn! By completing just 15 debit card transactions, no matter the amount of the transaction, you will earn 3.25% on the funds in your checking account. This is just one way of many that we can help you overcome the pressures of inflation!
At the start of this year, our credit union was 8,100 members strong.  Encourage your family members, and your co-workers to join and use the credit union to take advantage of our Reward Checking account to defeat inflation this year. The more debit card transactions our members complete, the more money and dividend payments the credit union can pay back to the membership. We also use the income generated from those card transactions to keep our loan rates lower, and to add more free services to help meet your needs.
Speaking of more services! In the first quarter of 2023 we introduced the newest member of our branch service delivery channel – the Virtual Branch.  Today, more of our members are working from home and are spreading out across the country with the new-found freedom of where to live while earning your living that teleworking opportunities allow. With the Virtual Branch, no matter where you are, you can meet with our excellent staff in a virtual face-to-face setting to work with them on your financial journey. The best part…no waiting in line or on hold! Simply use the appointment scheduler to select the best time for you to meet with our staff, and the time is reserved all for you!  We are excited to offer this option as a way for us to meet you, wherever you are!
And there is more to come. We are preparing to launch a new product in the next few months – Business Checking accounts! Many of you have asked for this service, and we have been preparing to roll this out in the second quarter, along with a host of merchant services that are designed to help your small business grow and be successful. Stay tuned for announcements on this coming soon!
Thank you for being a valued member of Labor Credit Union, and I look forward to continuing to partner with you on your journey to financial well-being.
Sincerely,
Thomas Domingue
President/CEO
Labor CU