Labor Credit Union Wins Credit Union of the Year Award
Posted: August 30, 2022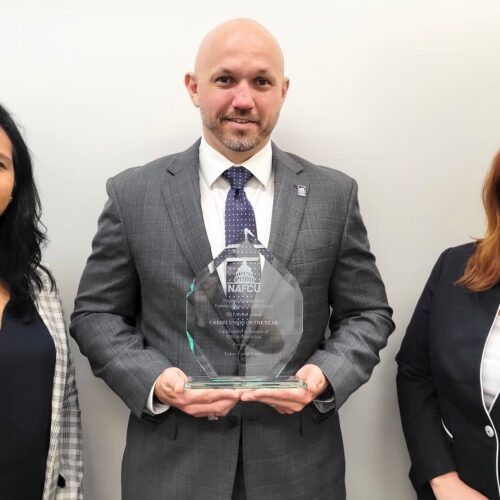 Washington, DC – Labor Credit Union, formerly known as Department of Labor Federal Credit Union (DOLFCU), was named the 2022 Credit Union of the Year (less than $250M) by the National Association of Federally-Insured Credit Unions (NAFCU) last week. Labor Credit Union will be honored during NAFCU's Congressional Caucus in Washington, D.C. September 11-14.
The winners of NAFCU's annual awards program are chosen by a committee of peers based on entries exemplifying above-and-beyond achievements, dedication, service in the community and leadership.
Labor Credit Union was specifically recognized for its programs aimed at contributing to brighter futures by building a foundation of financial success. For example, the credit union's "Make First Time Home Buying a Reality" grant program has had an immediate, positive impact on members by turning dreams of homeownership into reality.
In addition, free financial coaching through a partnership with BALANCE has served 1,532 Labor Credit Union members. Nineteen of these members improved their credit scores by 100 points and were rewarded with $100 from Labor Credit Union.
"This recognition of our efforts to serve the labor community is like icing on the cake of a great year," says Thomas Domingue, President/CEO of Labor Credit Union. "In 2021, we provided our members with $3,406,830 in direct financial benefits. Just like the working people we serve; our team works tirelessly to make a difference in our members' lives."
More information about Labor Credit Union may be found at www.laborcu.org.