DOLFCU has evolved.
Posted: April 1, 2021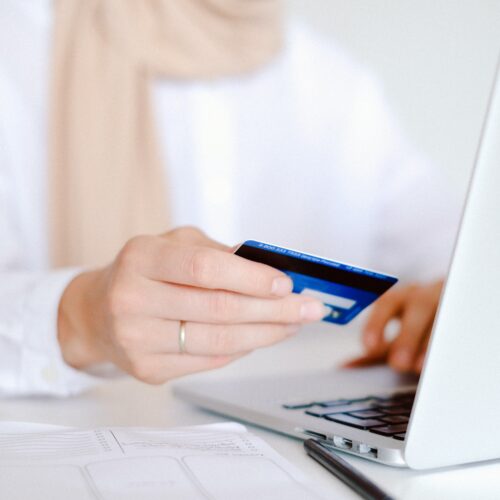 To Our Valued Members:
It has been a year since our routines, our lives, and our world went through a seismic shift. How we work, how we hold meetings, how our children go to school, how we socialize, how we shop for household necessities – everything changed for us in 2020 as the COVID-19 pandemic forced us all to adopt a new way of life. After a year of change, you might not recognize the "old way" of living. You might even be thinking that you do not want to go back to the way things were!
The same is true for your credit union. Over the past 12 months, DOLFCU has been forced to change as well. Correction, DOLFCU has evolved, and if it has been a while since you have interacted with us you might not recognize us either! 
With society's shift to tele-working, tele-socializing, and tele-shopping – DOLFCU has worked to expand your tele-banking options as well. Over the past year, we have focused on meeting your needs by adding functionality to our mobile banking platform to make it more convenient for you to manage your finances. We added (to name a few) Mobile Wallet payments, Account to Account (A2A) transfers at other financial institutions, and Pay Anyone (P2P) from your DOLFCU account. We expanded Card Control options for your security and we added eStatement access to the mobile app for your convenience. 
We are not stopping at these enhancements. DOLFCU is committed to offering convenience and outstanding service. Despite our recent evolution, we still have more work to do. We will continue to add services and products to meet your needs and serve as the foundation of your financial success. 
We are also focused on improving your experience while interacting with our staff. We are adding staff to expand our hours of availability and to be here when you need us. Staff training and tools are being overhauled and expanded to help our team better address your needs and resolve issues. 
As we continue our evolution to be convenient and service-oriented, I encourage you to come along for the journey. You can collaborate with us by providing us with your feedback – through email surveys or through our Contact Us page on www.dolfcu.org. In the coming days, you will receive information about our upcoming Board of Director elections and our Annual Meeting – these are two additional ways you can help shape the success of your credit union through Director elections and by attending the Annual Meeting. Check our website, refer to our email alerts or follow us on social media for the latest news.
I want to thank each of you personally for being a valued member of DOLFCU. I look forward to hearing from you soon! 
Sincerely,
Thomas Domingue
President/CEO